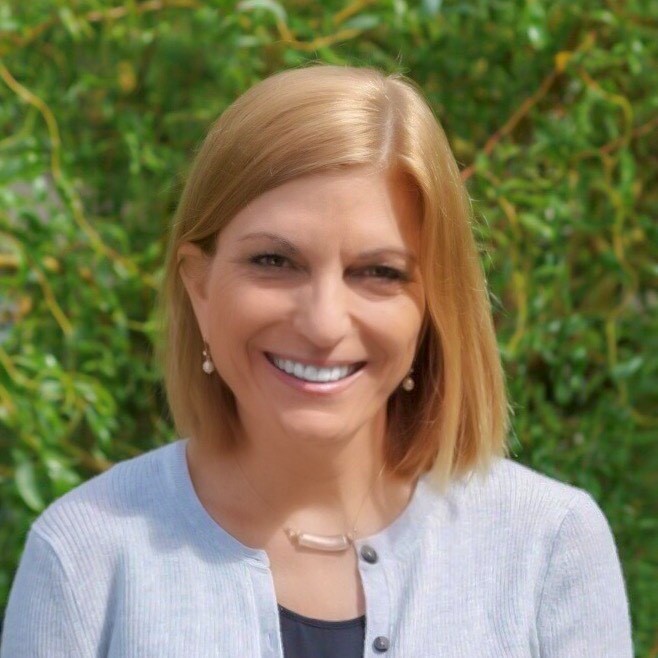 Carol Robinson
Founder and CEO
Carol believes information is key to making better decisions, and she's convinced the economic stability of our nation depends on lowering healthcare costs and improving population health. Her work is fueled by these tenets.

Carol was selected in 2009 by Governor Ted Kulongoski to lead Oregon's successful passage of major health reform legislation. She subsequently served as Oregon's State Coordinator for Health IT until 2013. In that role, Carol led planning for statewide health information exchange and oversaw Oregon's Medicaid EHR Incentive Program. In 2014, she was tapped to serve as co-chair of the Governance Subgroup under the Federal Health IT Policy Committee, charged with making recommendations to the Ten-Year Interoperability Roadmap for Health Information Exchange. Carol is known across the country as a strategic thinker on healthcare transformation, and has held advisory roles with several national groups.

Carol launched Robinson & Associates Consulting, now CedarBridge Group, in early 2013 with a shoestring budget and relentless hard work. Her neighborhood in Cedar Mill, Oregon is dotted with stately cedar trees and her favorite bridge is the iconic St. Johns Bridge, stylized in the CedarBridge logo.
Dawn Bonder, J.D.
Managing Director
Dawn's notable career is marked by 15+ years of progressive leadership experience navigating the dynamic healthcare environment and the complexities and changing landscape of health policy, health insurance, health care operations, and health information technology. She is a recognized expert on post-Affordable Care Act (ACA) health care issues and a go-to expert on the ACA, consumer-driven health care strategy, and patient engagement strategy for a wide range of publications including the Washington Post and New York Times.

Dawn honed her skills managing the intersection of vision, policy, and politics as CEO of Health Republic Insurance Company, Director, Oregon Regional Extension Center for Health IT, Senior Policy Advisor for former Oregon Governor Theodore Kulongoski and Director of Public Policy for the Oregon Business Association.

Dawn's past roles have also provided a deep understanding of human services and how the needs of diverse populations affect the education, health, and economic outcomes for those populations. Her efforts creating the SW Washington Accountable Community of Health focused on coordinating health and human services to ensure Medicaid recipients were receiving services best matched to their needs in an effort to achieve the triple aim. Dawn has a long history of advocating for stronger investments in early childhood learning and K-12 education.

She is recognized for her strategic approach, ability to energize and engage stakeholders, form partnerships and strategic alliances, and capacity to assimilate large volumes of complex information and communicate clear, strategic directives.

Dawn is a passionate, mission-focused leader skilled in fostering collaborative, inclusive, and transparent organizations, while making critical decisions, setting the strategic direction, and developing talent.

Dawn has a B.S. in Business Administration from Boston University School of Management, summa cum laude, and a J.D. from New York University School of Law.

Dawn's favorite bridge is the Brooklyn Bridge, connecting Long Island and Manhattan, where she grew up.
Don Ross
Senior Director
Don likes to approach the problems and challenges in health care in the US with many "what if?" type questions and ideas. He is convinced that we can have the system we all want to receive care from, and work in!

A native Portlander, he entered the health care industry following his B.S., Biology studies at the University of Portland. Several years in managed care delivery systems development and operations management in the Group Health system in Eastern and Western Washington, and also at Medicare, Medicaid, and commercial MCOs in Central Oregon and Portland culminated in Don taking his payor experience to Salem and the Oregon Health Authority in the Medicaid division as executive manager of the Policy and Planning section for 8 years. Teams under Don's leadership worked with legislators, health plans, and communities to transform service delivery, finance, reimbursement, measurement, and satisfaction by aligning desired outcomes with policy, stakeholder preferences, and financial incentives.

This was during the debate and passage of the Affordable Care Act, and Oregon's Medicaid agency lead most states in an epoch of Health Systems Transformation. Sometimes challenges are so profoundly large that "what if" questions can be pondered more seriously, and ideas that break with convention become possible, or even essential. Don's appreciation for the safety net FQHCs and RHCs took him to AlohaCare in Hawai'i for 2 years in 2018 before joining CedarBridge.

Don enjoys working with CedarBridge colleagues, and our partners and clients, in expanding this work and engaging more stakeholders in more communities to create the health care system we all want and deserve. Whenever there is a break from this work, he enjoys the outdoors in the Pacific Northwest, the arts, music, food, drink, and a fireside with his family, friends, children, and granddaughter, and perhaps a tune or two on the guitar and highland bagpipes.