CareApproveTM empowers patients to easily share their healthcare information using a simple, intuitive smartphone app. CareApprove can be seamlessly integrated into healthcare workflows, providing peace of mind to organizations that have been struggling to manage the consent preferences of their patients. With CareApprove, patients are more engaged and providers feel more comfortable about sharing patient information, resulting in more effective coordination between providers and better care for patients.
CareApproveTM puts the patient in control of their own health data, and eases the burden of consent management for healthcare organizations.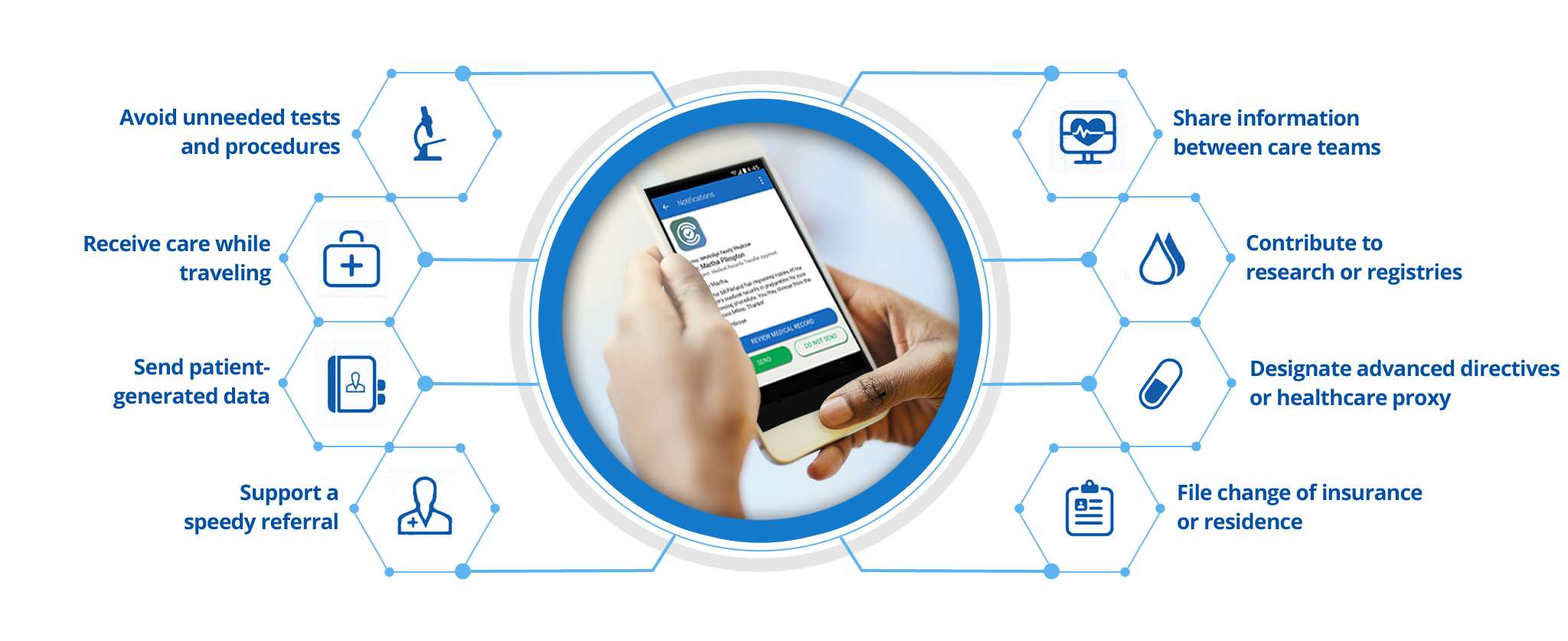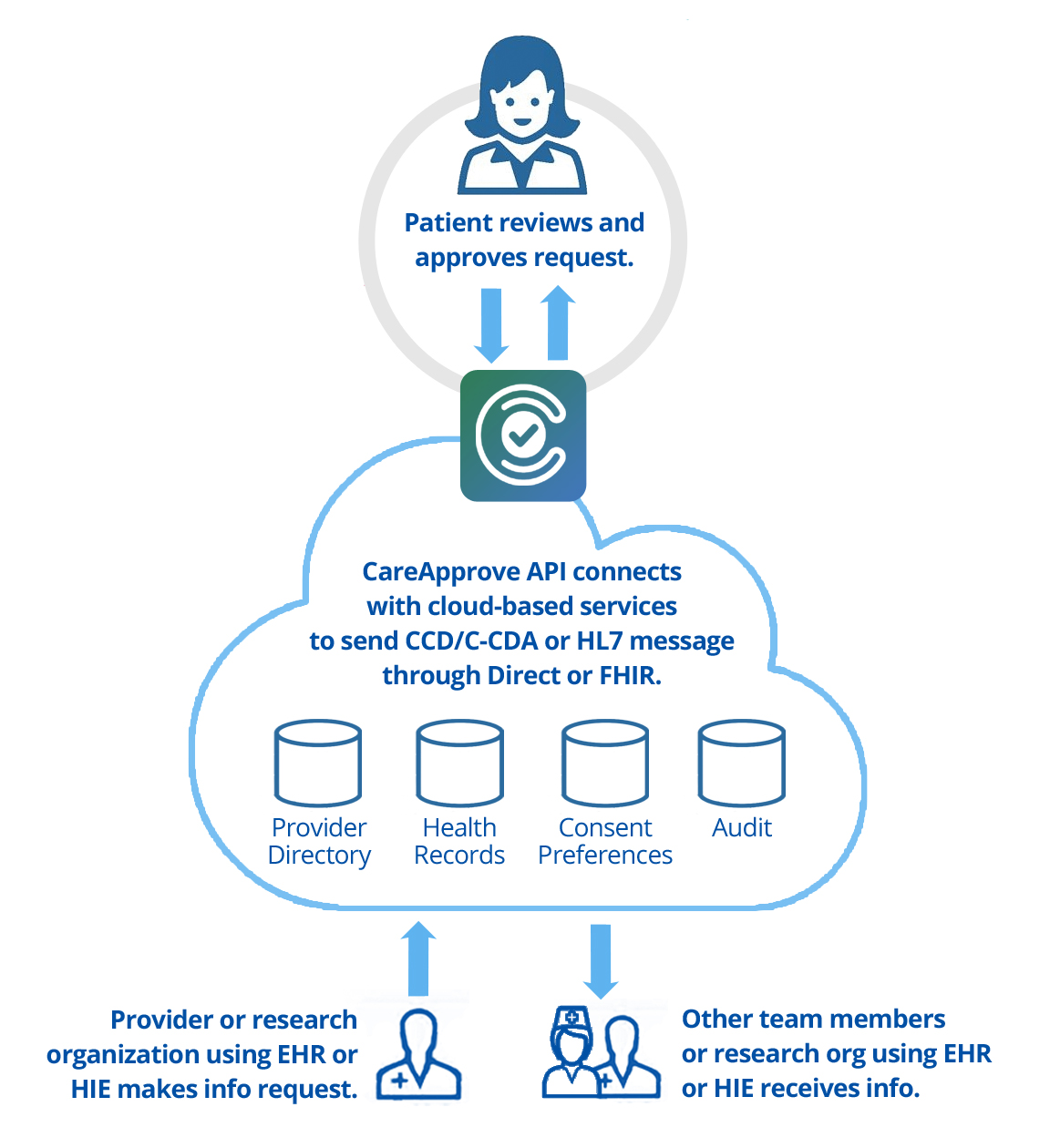 What are the benefits for healthcare providers?
The timely, accurate, and secure sharing of health information can be a powerful tool for improving the health of individuals and populations and lowering the cost of healthcare. However, obtaining patient consent can be a cumbersome and inefficient process. Providers need a consent management tool that seamlessly integrates into their workflows and provides patients with a simple, intuitive mobile app for their consent directives.
The Challenge
Managing an individual patient's consent preferences remains a significant barrier to achieving the value that information technology has delivered in other industries.
The Solution
CareApprove puts patients in control of their own health data, enabling them to bridge the gaps between healthcare providers, payers, registries, researchers, and caregivers.

CareApprove Earns Recognition in ONC's Move Health Data Forward Challenge
CedarBridge Group, with the CareApprove consent management solution, was a finalist in the Move Health Data Forward Challenge, sponsored by the Office of the National Coordinator for Health Information Technology (ONC). During this pilot, psychology practices from the Pennsylvania Psychological Association recruited clients to use the CareApprove smartphone app to provide consent for their depression screening assessment to be sent to their primary care providers' EHR systems in a structured format.
Sharing data is essential for progress in biomedical research.

Kathy Hudson, NIH Deputy Director for Science, Outreach and Policy
Francis Collins, Director of the National Institutes of Health
CareApprove and the CareApprove logo are trademarks of CedarBridge Group, LLC.